45 Best Faith Quotes To Keep You Always Hope For the Best
Faith can be defined as "being sure of what we hope for and certain of what we do not see." It is the understanding, deep down within, that things will turn out all right for us no matter what the situation might be. Whether you acknowledge it or not, faith is an important part of life. If we didn't have faith, life would cease to have meaning. The reason why having faith is so important is that it powerfully convinces you that everything will go according to plan. That's why without faith we are nothing.

To encourage you to have strong faith in a positive outcome and fight for your dreams, here are the 45 best faith quotes.
Here are some awesome quotes on Hard work, this will definitely encourage you.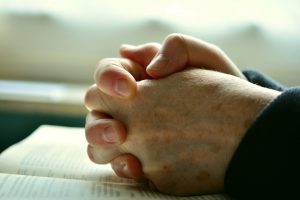 The list of best Faith Quotes to keep you hoping for the best
1.) Life is full of happiness and tears; be strong and have faith. – Kareena Kapoor Khan

2.) Believe in yourself! Have faith in your abilities! Without a humble but reasonable confidence in your own powers you cannot be successful or happy. – Norman Vincent Peale

3.) My faith didn't remove the pain, but it got me through the pain. Trusting God didn't diminish or vanquish the anguish, but it enabled me to endure it.  – Robert Rogers

4.) Faith is unquestioning belief. – Ronald Hopfer

5.) A grateful heart is a beginning of greatness. It is an expression of humility. It is a foundation for the development of such virtues as prayer, faith, courage, contentment, happiness, love, and well-being. – James E. Faust

6.) Believe in yourself, and the rest will fall into place. Have faith in your own abilities, work hard, and there is nothing you cannot accomplish. – Brad Henry

7.) "I believe in Christianity as I believe that the sun has risen: not only because I see it, but because by it I see everything else."― C.S. Lewis

8.) Faith is building on what you know is here so you can reach what you know is there. – Cullen Hightower

9.) The Lord is faithful to those who are faithful and earnestly seek Him. – Ben Lance

10.) Faith is taking the first step even when you don't see the whole staircase.  – Martin Luther King, Jr.

11.) Without faith, nothing is possible. With it, nothing is impossible. – Mary McLeod Bethune

12.) Faith gives you an inner strength and a sense of balance and perspective in life. – Gregory Peck

13.) "Faithless is he that says farewell when the road darkens."― J.R.R. Tolkien

14.) "It is the things that we go through that prove our faith and test our godly character."-  Scott F Neve

15.) Faith consists in believing when it is beyond the power of reason to believe. – Voltaire

16.) I believe if you keep your faith, you keep your trust, you keep the right attitude, if you're grateful, you'll see God open up new doors. – Joel Osteen

17.) "Faith is not the belief that God will do what you want. It is the belief that God will do what is right." ― Max Lucado

18.)"Keep faith. The most amazing things in life tend to happen right at the moment you're about to give up hope." – Anonymous

19.) "If one has faith, one has everything." – Ramakrishna

20.) "If you lose faith, you lose all." – Eleanor Roosevelt

21.) "Don't be afraid to step out in faith for God." – Olivia Hope

22.) "Never be afraid to trust an unknown future to a known God."― Corrie ten Boom

23.) "Choose faith instead of fear and life will become a lot more fun." – Dave Willis

24.) "Be faithful in small things because it is in them that your strength lies." –Mother Teresa

25.) "None of us knows what might happen even the next minute, yet still we go forward. Because we trust. Because we have Faith." ― Paulo Coelho

26.) "Follow your bliss and the universe will open doors for you where there were only walls." ― Joseph Campbell

27.) "The reason birds can fly and we can't is simply because they have perfect faith, for to have faith is to have wings." ― J.M. Barrie

28.) "Faith does not eliminate questions. But faith knows where to take them." —Elisabeth Elliot

29.) "God never hurries. There are no deadlines against which he must work. Only to know this is to quiet our spirits and relax our nerves." —A.W. Tozer

30.) "And above all, watch with glittering eyes the whole world around you because the greatest secrets are always hidden in the most unlikely places. Those who don't believe in magic will never find it." – Roald Dahl

31.) "Otherwise without faith it becomes very difficult to keep pushing forward every day." – Darrin Wiggins

32.) "Let us keep moving," I urged them, "with the faith that what we are doing is right, and with the even greater faith that God is with us in the struggle." – Martin Luther King Jr

33.) "Only in the darkness can you see the stars." – Martin Luther King Jr.

34.) "You cannot swim for new horizons until you have courage to lose sight of the shore." ― William Faulkner

35.) "You can cut all the flowers but you cannot keep Spring from coming." ― Pablo Neruda

36.) "Faith is an oasis in the heart which will never be reached by the caravan of thinking." – Kahlil Gibran

37.) "Great things happen to those who don't stop believing, trying, learning, and being grateful." – Roy T. Benne

38.) "Faith is the bird that feels the light and sings when the dawn is still dark." – Rabindranath Tagore

39.) "It's faith in something and enthusiasm for something that makes a life worth living." – Oliver Wendell Holmes Sr.

40.) "If you have a dream, don't just sit there. Gather courage to believe that you can succeed and leave no stone unturned to make it a reality." – Roopleen

41.) "Worrying is arrogant because God knows what He's doing." —Barbara Cameron

42.) "Have faith to believe that it will all work out in the end while you are waiting." – Roy T. Bennett

43.) "Reason is in fact the path to faith, and faith takes over when reason can say no more." – Thomas Merton

44.) "Doubt isn't the opposite of faith; it is an element of faith." – Paul Tillich

45.) There is never a moment when God is not in control. Relax!  He's got you covered. – Mandy Hale
Conclusion
Here is the list of the best quotes on Faith. I have covered most of the quotes in the best way possible. If you have more suggestions, feel free to contact us and we will definitely prioritise your suggestion.
Reference: BrainyQuotes