39 Surprising Moving On Quotes Especially For You – Check This Out Now
We've all been through the pain of a breakup and subsequent heartache. Sometimes, we can't put the words to what we are feeling, or we are convinced that no one has ever felt the way we are feeling before. We can lose perspective, optimism, and a belief that things will work out in the future for us. But we know that we can move on and all we need is just a little inspiration.
Check out our post on Awesome Funny Quotes about life.
To help and inspire you, here is a list of the 39 best moving on quotes.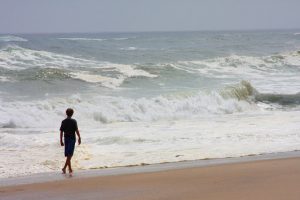 1.) "Sometimes good things fall apart so better things can fall together."  – Marilyn Monroe

2.) "Life always waits for some crisis to occur before revealing itself at its most brilliant." – Paulo Coelho

3.) "When I get sad, I stop being sad and be awesome instead." – Barney Stinson

4.) "Bad things do happen; how I respond to them defines my character and the quality of my life. I can choose to sit in perpetual sadness, immobilized by the gravity of my loss, or I can choose to rise from the pain and treasure the most precious gift I have – life itself." – Walter Anderson

5.) "Passivity means death, activity is living. If you are passive, you allow negative things to come into your life."

6.) "Nothing in the universe can stop you from letting go and starting over." – Guy Finley

7.) "One day they'll realize they lost a diamond while playing with worthless stones." – Turcois Ominek

8.) "Never love anybody that treats you like you're ordinary." – Oscar Wilde

9.) "We must be willing to let go of the life we've planned, so as to have the life that is waiting for us." – Joseph Campbell

10.) "It's much more interesting to try and understand what binds two people together. Why we stay with each other is much more of a mystery than why we don't." – Jane Stanton Hitchcock

11.) "I'm thankful for my struggle because without it I wouldn't have stumbled across my strength." – Alex Elle

12.) "Letting go doesn't mean that you don't care about someone anymore. It's just realizing that the only person you really have control over is yourself." – Deborah Reber

13.) "Every single day, do something that makes your heart sing." – Marcia Wieder

14.) "Get up, dress up, show up, and never give up." – Genevieve Rhode

15.) "Watching you walk out of my life does not make me bitter or cynical about love. But rather makes me realize that if I wanted so much to be with the wrong person how beautiful it will be when the right one comes along." –Anonymous


16.) "I don't know where I'm going, but I'm on my way." – Carl Sagan

17.) "It is in your moments of decision that your destiny is shaped." – Anthony Robbins

18.) "Be in love with your life. Every minute of it." – Jack Kerouac

19.) "When one door closes, another opens; but we often look so long and so regretfully upon the closed door that we do not see the one which has opened for us" – Alexander Graham Bell
20.) "Moving on, is a simple thing, what it leaves behind is hard." – Dave Mustaine

21.) "Life is like riding a bicycle. To keep your balance you must keep moving." – Albert Einstein

22.) "In order to grow and to experience, one must leave his comfort zone. Very often this means that you have to do what you are afraid of in order to find what you didn't know you were looking for. This takes a lot of courage."

23.) "Ask yourself, who would Columbus be today if he hadn't had the courage to lose sight of the shore back then?"

24.) "Love is never lost. If not reciprocated, it will flow back and soften and purify the heart." – Washington Irving

25.) "I was never one to patiently pick up broken fragments and glue them together again and tell myself that the mended whole was as good as new. What is broken is broken, and I'd rather remember it as it was at its best, than mend it and see the broken pieces as long as I lived." – Margaret Mitchell

26.) "What is broken is broken."

27.) "The brightest future will always be based on a forgotten past, you can't go on well in life until you let go of your past failures and heartaches." – Anonymous

28.) "We must be willing to let go of the life we have planned, so as to have the life that is waiting for us." – E.M. Forster

29.) "Letting go has never been easy, but holding on can be as difficult. Yet strength is measured not by holding on, but by letting go." – Len Santos

30.) "You gain strength, courage and confidence by every experience in which you really stop to look fear in the face. You are able to say to yourself 'I have lived through this horror. I can take the next thing that comes along.' You must do the thing you think you cannot do." – Eleanor Roosevelt

31.) "The dreams break into a million tiny pieces. The dream dies. Which leaves you with a choice: you can settle for reality, or you can go off, like a fool, and dream another dream." – Nora Ephron

32.) "Was I bitter? Absolutely. Hurt? You bet your sweet ass I was hurt. Who doesn't feel a part of their heart break at rejection. You ask yourself every question you can think of, what, why, how come, and then your sadness turns to anger. That's my favorite part. It drives me, feeds me, and makes one hell of a story." – Jennifer Salaiz

33.) "Only time can heal his heart, just as only time can heal his broken arms and legs." – Miss Piggy

34.) "It hurts to let go. Sometimes it seems the harder you try to hold on to something or someone the more it wants to get away. You feel like some kind of criminal for having felt, for having wanted. For having wanted to be wanted. It confuses you, because you think that your feelings were wrong and it makes you feel so small because it's so hard to keep it inside when you let it out and it doesn't come back. You're left so alone that you can't explain. Damn, there's nothing like that, is there? I've been there and you have, too. You're nodding your head." – Henry Rollins

35.) "Maybe our girlfriends are our soulmates and guys are just people to have fun with." – Candace Bushnell

36.) "Don't allow someone not worth it to have the power to occupy your thoughts. If they don't find you worth the effort or the time, why should you waste yours?" – Donna Lynn Hope

37.) "I tell you the past is a bucket of ashes, so live not in your yesterdays, no just for tomorrow, but in the here and now. Keep moving and forget the post mortems; and remember, no one can get the jump on the future." – Carl Sandburg

38.) "One makes mistakes; that is life. But it is never a mistake to have loved." – Romain Rolland

39.) "Recovery is something that you have to work on every single day and it's something that it doesn't get a day off." – Demi Lovato
Conclusion
Here is the list of the best moving on quotes. I have covered most of the quotes in the best way possible. If you have more suggestions, feel free to contact us and we will definitely prioritise your suggestion.
For future reference, check out this post by Keep Inspiring.